Wow. Has it really been nearly a month since my last post?! There's no denying it. I officially went AWOL. Where have I been? One things for sure, I have not been taking a break from crafting! So many good things have come from and been the result of this little blogging hiatus. I was able to finish a bunch of projects that had been looming over my head just waiting for a number of uninterupted hours, and I was able to start a bunch of others. The time off also allowed me to reassess and revisit my goals for DIY or Don't!
Sometimes you just need to step back and take a look at the big picture in order to decide what you're next step should be.
So what are these next steps? Well, DIYOD will be getting a face job! There will be more details (very visible ones:) shortly, but for now, please accept my up-front apology that the site is (and will continue to be) a bit disorganized with limited functionality as we make the transition. It shouldn't affect content much, but some of the extra functions may be missing or glitchy.
In addition to a new look, DIYOD will have a bit of a new feel too. When I first started the blog, my goal was to unite the world of great tutorials with fantastic options for purchasing the finished product. As I started blogging regularly, I got caught up in the actual crafting and sharing of my own stuff and let my own projects dictate the content. As much as I love sharing my own projects (and I think you guys appreciate it too) it doesn't really highlight the type of depth and variety that I was hoping to depict on here. I'm going to start highlighting the awesome tutorials that many of you create as well. Be prepared to see lots of features of tutorials (and products) created by others.
Unfortunately, my little vaca coincided perfectly with the Christmas crafting season so I've largely missed the opportunity to chime in with all the fun and festive holiday projects. With the Thanksgiving/Christmas season being my favorite time of the year, this is super disappointing, but I think I managed to get back on the wagon just in time to share a couple of my favorites before the season ends.
This weekend, aside from all the Christmas gift projects I have going on, there is one specific holiday project I'm working on. I'm making an ornament wreath! While the idea came to me while taking stock of the mind-boggling quantity of ornaments we had that won't fit on our modest sized tree, I found the actual tutorial on
Tip Junkie
(one of my favorites!) I decided I really should share the find:)
Click on pic to be directed to tutorial
Make
As usual, should you not be inclined to undertake this project, but are interested in procuring the finished goods, I've got you covered.
Dottiegray
makes some beautiful ornament wreaths with some of the most reasonable prices on Etsy. Plus, in case you're looking for some additional team spirit, she creates ornament wreaths with team themes! My hubby would love that Tennessee wreath...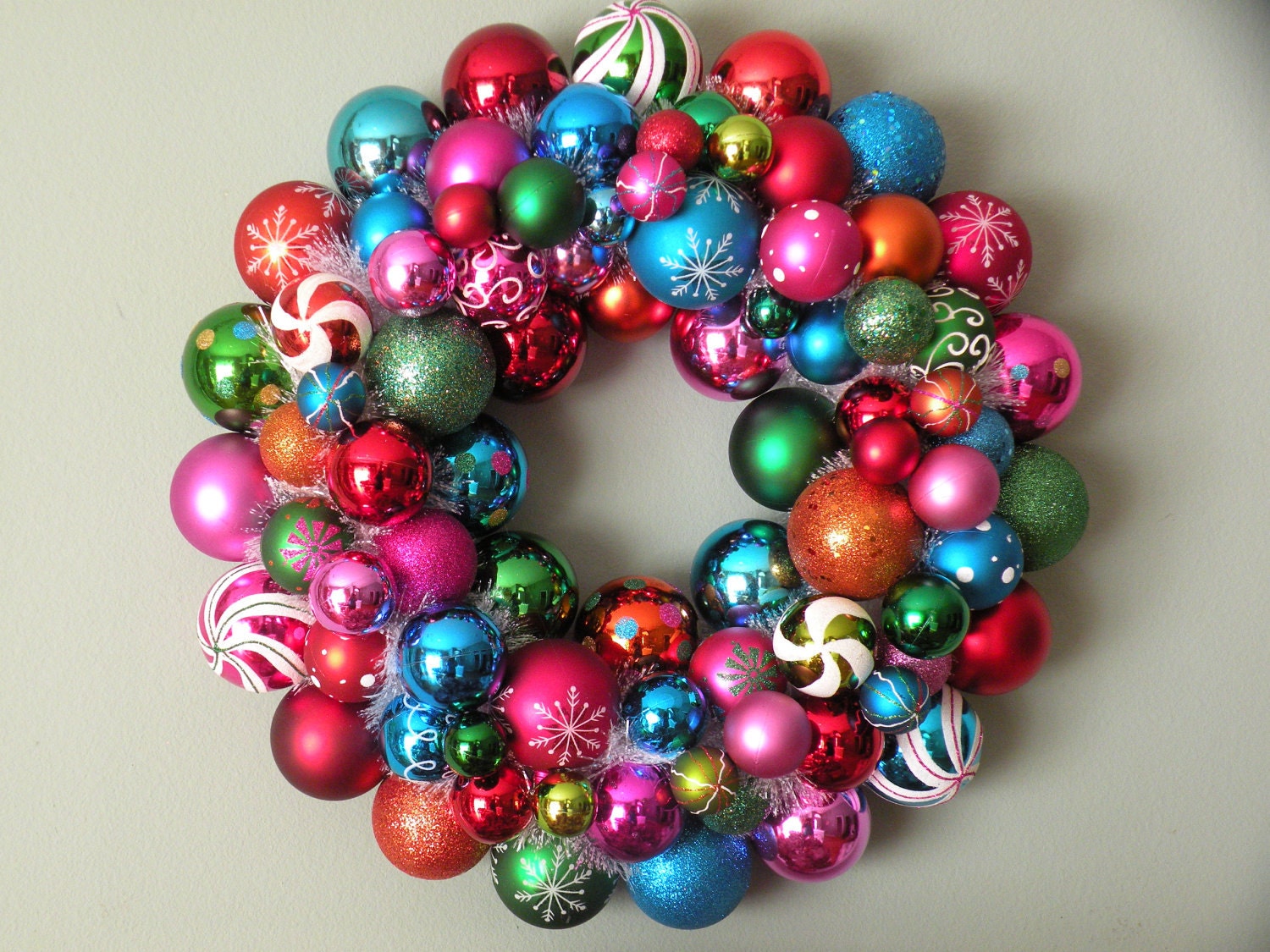 P.S. Did I mention how HUGELY appreciative I am to have such loyal and dedicated readers? Despite my vanishing into thin air, you guys stuck by me and patiently hung in there. I won't forget it!